Equestrian Sports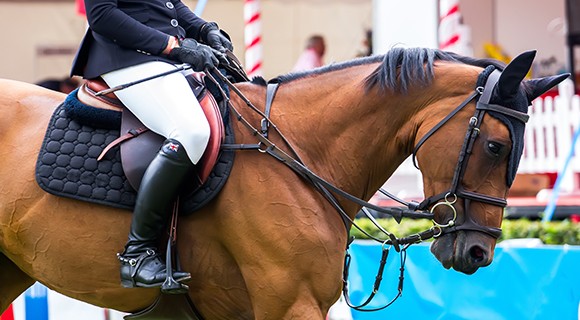 Whether you ride for pleasure or compete regularly, there are many ways in which hypnosis and cognitive behavioural therapy can help you.
What can horse riders achieve with hypnosis?
Learn how to stay calm in stressful situations.
Maintain a calm and relaxed riding posture.
Improve mental resilience for when things don't go to plan.
Increase motivation to train.
Learn dressage tests and courses easily and remember them.
Improve riding skill even when not on your horse.
How do I help you achieve all this?
Explain hypnosis and teach you how to use hypnosis for yourself.
Guide you through and teach you visualisation techniques.
Help you understand how your thoughts and feelings, such as nerves or anxiety, affect your riding behaviour.
Give you practical ways to control your thoughts and feelings especially competition nerves.
Teach you practical exercises to improve focus and learn to ignore distractions.
Show you how to control negative self talk, and make it positive.
Coaching horse riders using hypnotherapy can be done face to face at our clinic in Andover or over Skype.