Jon Booth DC MChiro MRCC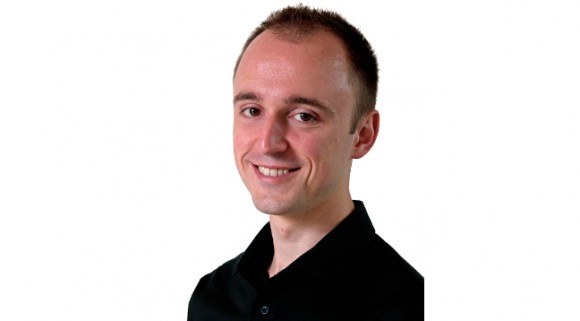 Book an apointment with Jon:
Chiropractic has truly changed my life. Not because I suffered with any particular problems but because without it I probably would be now. I see all sorts of clients who complain of back pain or neck pain and all because they go through life with the same kind of posture and movement patterns I used to have.
By finding and studying chiropractic I turned my life onto a path of health and fitness and wouldn't wish for anything else. I get to spend my days helping others change habits and not only take away their pain but give them control over whether or not it returns.
I have always had an analytical and logical mind set and I'm no different when it comes to being a chiropractor. I use tests, backed up by research, and a deep understanding of anatomy to work out what's wrong with someone and measure how it changes after treatment. Everything I do as a chiropractor is logical, thought through and realistic.
Studies
I studied at the Anglo-European College of Chiropractic (AECC) and spent 5 years working toward my Masters of Chiropractic (MChiro) degree. On graduating in 2011 it was very important to me to return home to Andover, to be close to my family. I also brought with me my hugely supportive partner, Siobhan. With our combined skills and education it seemed clear what we wanted to achieve. Chiropractic and hypnotherapy work so well together to look after the mind and body and help others achieve a huge amount that we wanted to really make a change to Andover and the surrounding areas.
In order to ensure the quality of the work I do for my patient's health and fitness, I regularly attend further courses taught by experts in their fields. I am also registered with the British Chiropractic Association (BCA), Royal College of Chiropractors (RCC) and, as is required for all chiropractors, the General Chiropractic Council (GCC).
Sports
It is hugely important to maintain health and fitness levels and there is no exception for me. I have been an active member of the Basingstoke and Deane Canoe Club (the BAD Canoe Club!) since 1998 and enjoy white water kayaking and playboating (look it up on youtube!) as often as possible. I have experienced several years in different martial arts including Taekwondo and Kung Fu, in 2009 I took up skydiving and most recently I have started climbing! Being fit and healthy certainly does not have to be boring or involve just going to the gym and eating green. Through my chiropractic education I have learned that being healthy is about variety, excitement and enthusiasm alongside a regular spinal check-up, just like you would look after your car or teeth!
You can see Jon's diary here: